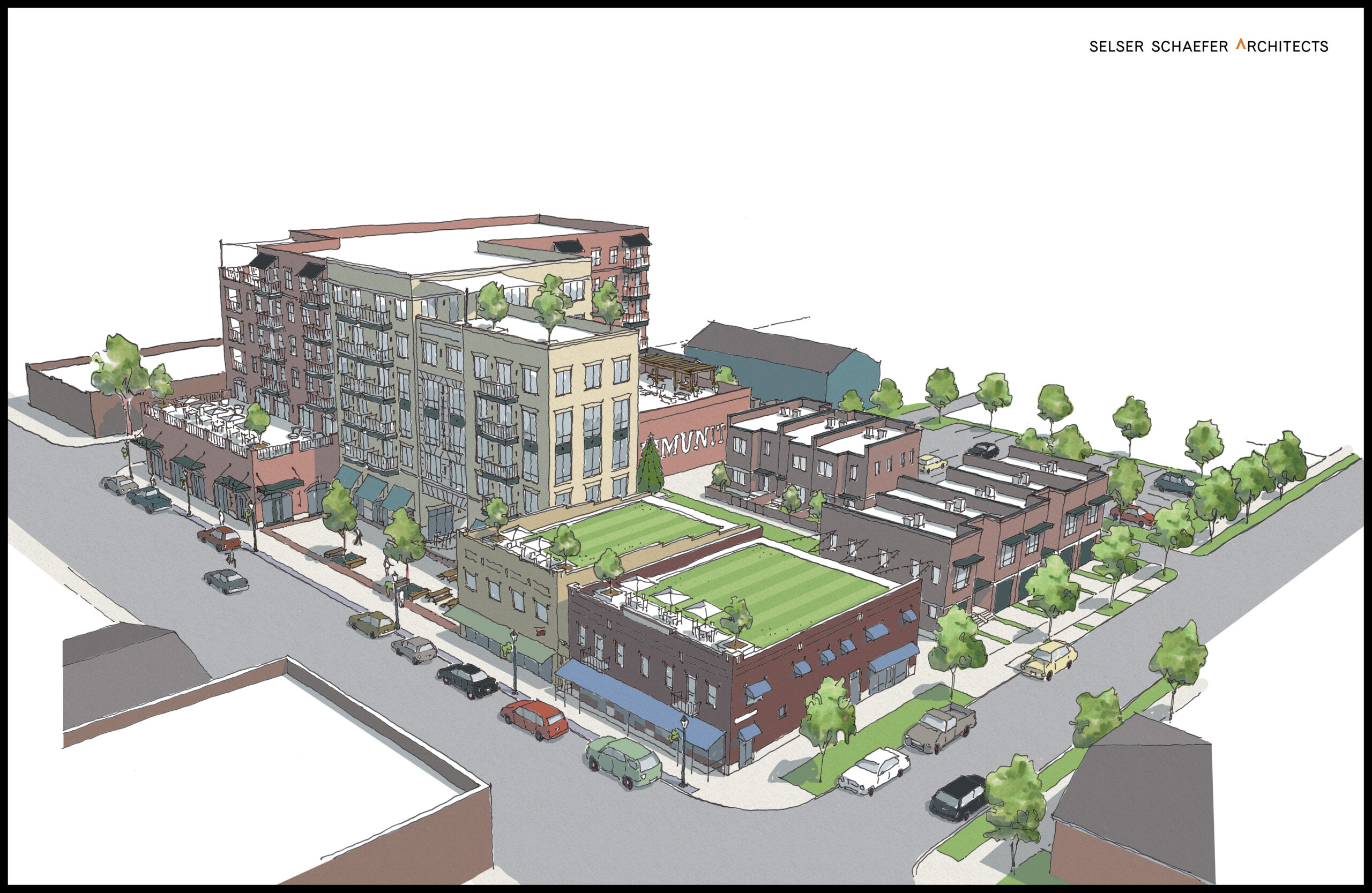 Pearl District
Tulsa, Oklahoma
Project Summary:
Aspire Development Group, LLC, is pleased to present a re-development plan for the Pearl District assemblage in Tulsa, Oklahoma. This property currently boasts 16 multi-family units and 3 commercial spaces inside the path of progress. With planned improvements to the current property, we will be able to attract new life into an area that is already garnering much attention on the local and national level.
Our target demographic is young professionals that desire to live in the economic growth area of the Pearl District situated between the Hillcrest Medical Center, the University of Tulsa and downtown Tulsa. It is our philosophy that young professionals are willing to forgo square footage for higher-end living environments that have a focus on connectivity, and conveniences such as proximity to parks, food venues, multiple breweries and entertainment.
Aspire Development Group embraces this demographic by creating smaller but distinct living environments with high levels of walkability. The mix of residential and commercial space is supported by market conditions, favorable zoning, and is consistent with Tulsa's long-term vision.
Phase 1:
8% Pref

Target IRR - 20%
Flexible Exit Strategies
2x Equity Multiple
12 to 15 month renovation timeline
5 year investment timeline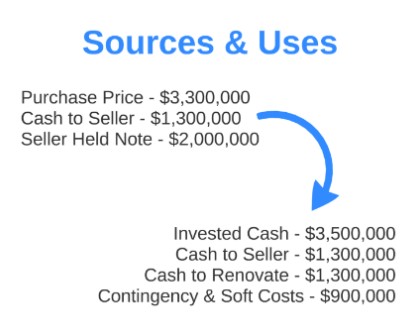 Initial Investment
Initial investment of $3.3 million will be utilized to secure the property, renovate the 16 multi-family units and 3 commercial units that already exist on the property. Once complete and leased, these 19 units are projected to provide a gross income of $530,000 on annual basis. Of that, $150,000 will be expenses producing a Net Operating Income (NOI) of $380,000. With debt service towards the owner financed $2 million, the net income will be $280,000 giving us the ability to provide returns to investors once stabilized rents are achieved.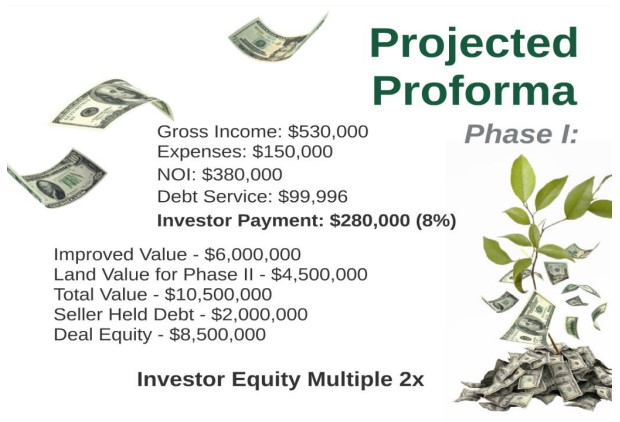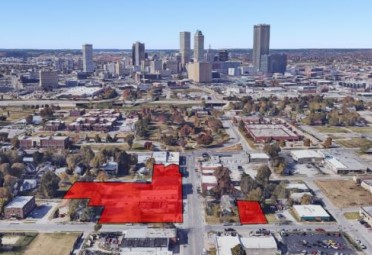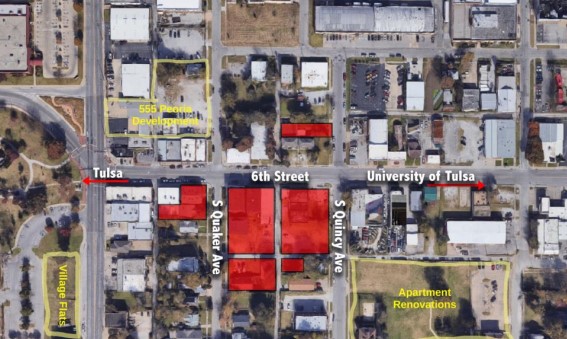 These properties are currently zoned CH and RM-3, which have very flexible parameters and support our plan without zoning changes.
Project Overview
We currently have the assemblage (land, 16 multi-family units, 3 commercial spaces highlighted in red) under control and are looking to close on this project in January 2023. 
Upon acquisition taking place, we will proceed with building and site improvements over a 12-15 month projected renovation and lease-up period to provide the projected cash flow that provides quality returns to our investors.
The assemblage is in the path of progress and has some of the best developable
locations in the Pearl District. Our target project is executable in 2 phases:
Phase 1: Renovate Commercial Spaces, 16 Multi-family Units and Parking
Phase 1, Part 2: Design Mixed-Use building encompassing 150 residential units
with ground floor retail
Phase 2: Proceed with construction when market is ready
During Phase 1, the Acquisition, renovation and lease up of existing units, will be a relatively quick process after closing in January of 2023. Partnership with Selser Schaefer Architects has already been established and they have begun work on the preliminary design and renovations for the 8-unit building on the West side of the assemblage. Furthermore, the 8 units that occupy the second floor of the commercial spaces are in the preliminary phases and all 16-units are expected to be renovated at a cost less than budgeted.