Our Company
Aspire Development Group was founded to be a visionary and leader in this new-age of connectivity driven communities.
It is our philosophy that young professionals are willing to forgo square footage for higher-end living environments that have a focus on connectivity, and conveniences such as proximity to parks, food venues, multiple breweries and entertainment.
Our Mission
Aspire Development Group embraces this distinct living environment with high levels of walkability.
At Aspire, we strive to to provide an excellent living and work environment in urban walkable areas with a focus on community oriented design. This is done through thoughtful repositioning and strategic development of well-planned mixed-use communities, resulting in meaningful communal impact and impressive shareholder returns.
Benjamin Myers
---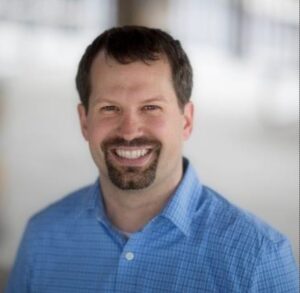 ---
Benjamin Myers has worked in the construction and development industry for over 15 years. Most recently Benjamin has worked developing a mix of multi-family and mixed-use buildings in south central Pennsylvania with projects ranging in size from $3MM - $20MM. Before that Benjamin worked in a project management and advisory capacity, providing strategic development oversight for higher education institutions for Brailsford & Dunlavey in Washington DC with project sizes ranging from $40MM-$140MM. Prior to, Benjamin worked in construction management with Pulte Homes, managing infill multi-family development projects, including one of the largest grossing and most recognized developments in Pulte's Mid-Atlantic division. This background has provided broad-range experience, ranging from overseeing residential podium construction to advising and developing mixed-use concrete developments. Benjamin has a Masters in Real Estate Development from George Mason University and is now a Partner at Aspire Development Group, LLC. In addition to development work for Aspire, Benjamin has also worked as a development consultant for George Mason's School of Business for a 200,000 SF School of Business building currently in the concept stage.
Eli Davis
---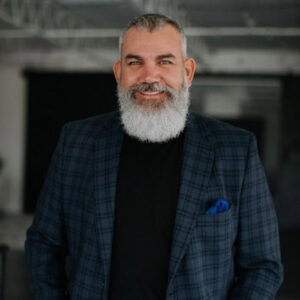 ---
Eli Davis has more than 14 years of Real Estate sales and Management Experience. Eli founded The Property Center Real Estate Services in November 2015. Eli majored in Business Administration and minored in Finance and Real Estate at the University of Central Oklahoma and is currently finishing his education for his CCIM (Certified Commercial Investment Member) and his CPM (Certified Property Management) designations. Prior to starting The Property Center LLC, Eli worked in the Real Estate business focusing on investment sales, single family sales and management, multifamily sales and management, and office space sales and management. Eli has been involved in over 1475 transactions in the last 6 years totaling more than $271 million in sales and currently manages more than 2 million square feet of single-family and multifamily properties, totaling more than $260 million. Eli also owns an HOA/POA management company that manages 30+ neighborhoods between Oklahoma City and the Dallas/Fort Worth metroplex. As an active member of the Oklahoma City business community, Eli and The Property Center has been a member of the Oklahoma City Business ethics consortium and the Oklahoma City Chamber of Commerce. Eli is also a veteran of 14 years of the Oklahoma National Guard and the US Army and served 3 combat tours between 2003-2012. Eli actively supports Warriors for Freedom Foundation and is currently serving as a board member. He previously served as the Vice President of the Thunderbird Chapter of the Association of The US Army (AUSA) based out of Oklahoma City. Professional associations include the Oklahoma City Chamber of Commerce, Institute of Real Estate Management (IREM) where he is pursuing his CPM certification, Certified Commercial Investment Member (CCIM), Oklahoma Business Ethics Consortium, National Association of Residential Property Managers (NARPM), and Vacation Rental Management Association (VRMA).
John Ballenger
---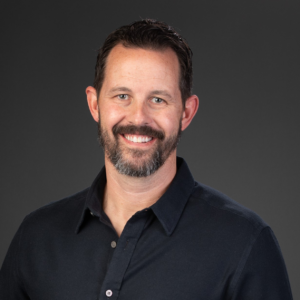 ---
John Ballenger comes from a background of 20 years in the US Marine Corps where he primarily served as a CH-53E helicopter pilot during 4 combat tours, and was one of 7 pilots to fly Marine One for two Presidential administrations over the course of his last 5 years in uniform. Prior to the founding of Aspire Development Group, LLC. his responsibilities over his military career ranged from logistics, administrations, Level III Facility Operations and Management, Chief of Maintenance, to Chief Operations Officer for the Presidential Helicopter Squadron. Preceding his decorated military career, John had experience in railcar logistics and marketing for Trinity Chemical Industries out of Tulsa, OK. John majored in Business Marketing and minored in Management at Oral Roberts University and is currently working on advancing his education towards CCIM (Certified Commercial Investment Member). On behalf of Aspire Development Group, John serves to communicate directly with property management groups, investors, bookkeepers, and banks. His focus is primarily on the overall success of an asset after acquisition through stabilization. A proven track record of leadership, attention to detail and organizational structure lends itself well to effective communication with all team members and industry partners.